PROPOSITION 65 WARNING
CALIFORNIA - PROPOSITION 65 WARNING
Dear valued Customers,
​
This declaration is to inform every customer of Heidolph Instruments GmbH & Co. KG that certain items of our products contain substances listed on California Proposition 65 (CP 65). Proposition 65, officially known as the Safe Drinking Water and Toxic Enforcement Act of 1986, requires specific warnings relative to certain substances known to the State of California to cause cancer, birth defects or other reproductive harm. The substances in question may be contained in products available for purchase by California citizens, in products used in their homes or workplaces, or in products that can be released into the environment in the State of California. The mentioned specific warnings are intended to help Californians in making informed decisions regarding the acquisition and the use of products that contain listed substances.
​
Proposition 65 requires the Californian authorities to publish a list of substances known to cause cancer, birth defects or other reproductive harm. This list was first published in 1987, and it has to be updated at least once a year. Currently, it includes approx. 900 substances (status 2019).
Recent changes and updates of Proposition 65, which became operative in August 2016, among others include new requirements regarding the labelling of the listed substances. For further information, please refer to https://www.p65warnings.ca.gov/new-proposition-65-warnings.
​
In order to meet the requirements of Proposition 65, Heidolph Instruments GmbH & Co. KG has chosen to provide a warning based on its knowledge about the presence of one or more listed substances without evaluating the exposure. As a result, we label every product that is designated to be sold or distributed in California and that contains one or more listed substances, placing the Proposition 65 warning notification on the original factory packaging of the products in question.
​
An example of such labeling is shown below:
​
​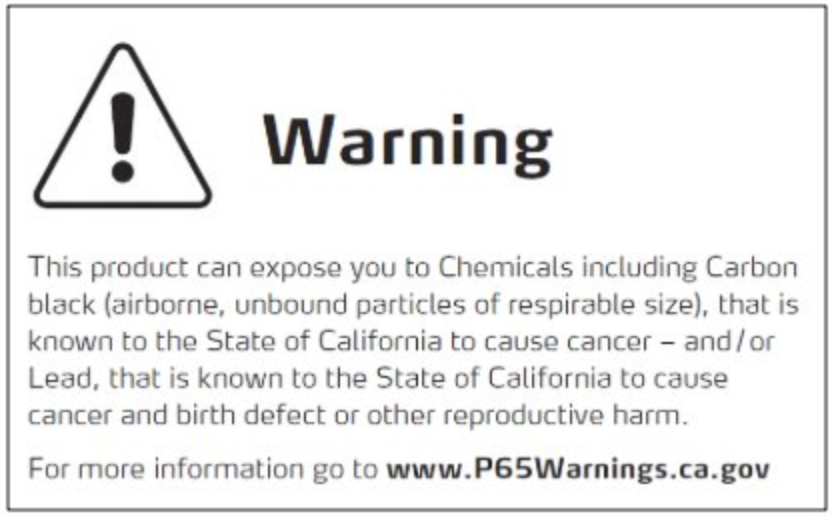 ​
In case of questions please do not hesitate to contact us.